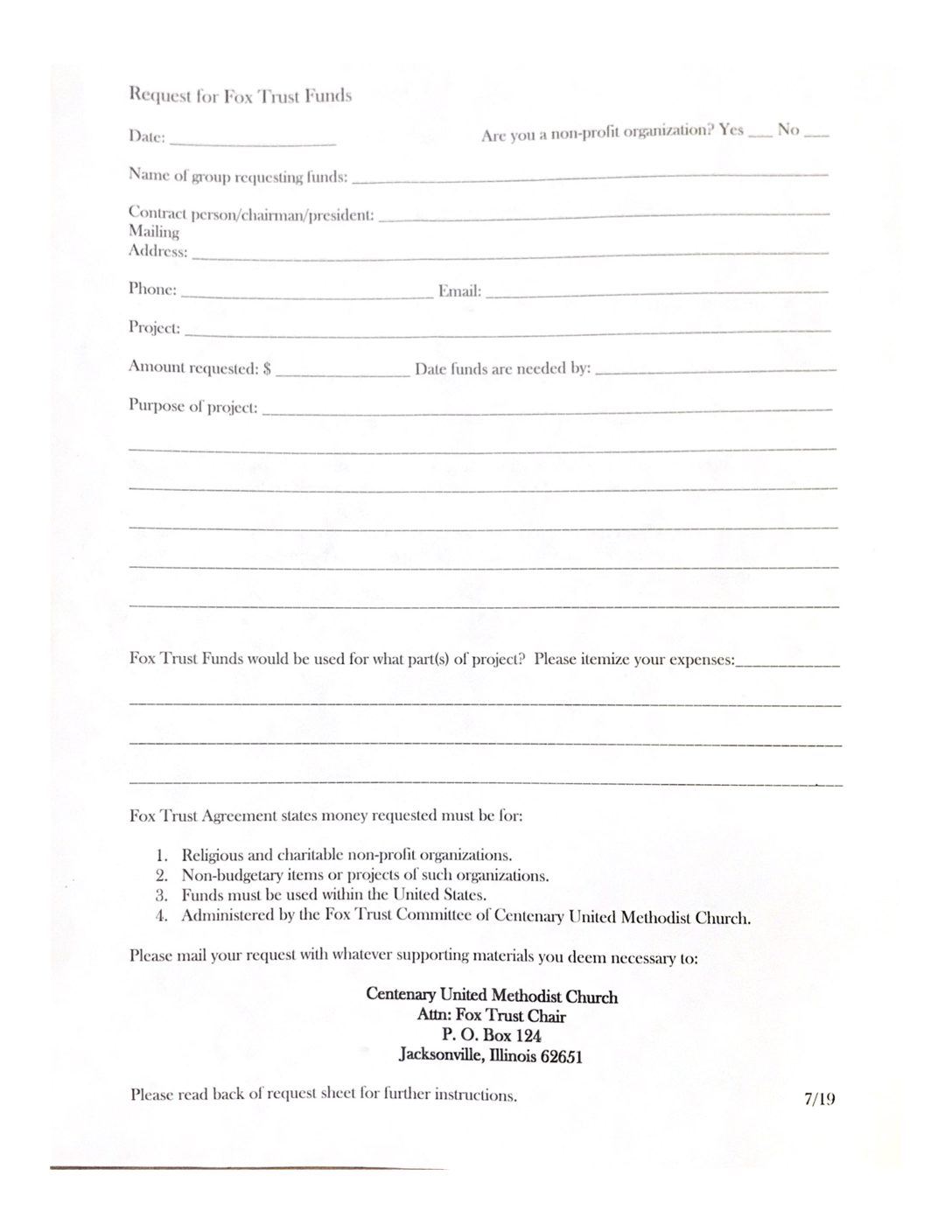 Centenary's Fox Trust Committee meets twice a year to designate how the interest money received from the Florence Fox Trust will be distributed. Due to the COVID-19 pandemic the application forms will only be available through the church website www.jaxcentenary.org. You can print a form and send it back to 331 E. State St., P.O. Box 124, Jacksonville, IL 62650, or send it to us via our email address at office@jaxcentenary.org
The applications are due back to the office by Monday, June 1. Money from the trust cannot be used by Centenary for our budget or buildings, given to political causes, or spent outside the U.S. Centenary members aware of special needs in our community are encouraged tell local agencies to apply for a grant.
NOTE:
The instructions included on the back of the form are listed HERE:
• All requests are to be submitted by completing the official form and returned by USPS or email by June 1, 2020.
• Fox Trust is not responsible for for requests delivered by any other means.
Fox Trust Committee apologizes for any inconveniences you may have in attempting to complete the application process this June. We hope that all will be back to normal before the next meeting in January 2021.