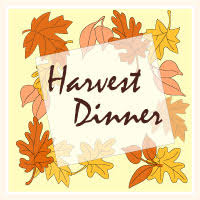 The annual Harvest Dinner has been scheduled for Sunday, November 24 at Noon. Suggested donation is $10.00 per adult; $6 for children 6-12 years and under 5 free. Please R.S.V.P. by phone 217-245-8417 or by email: office@jaxcentenary.org or in person to Jane Masters at early service or Tom Jordan at the late service. Sign up deadline is November 17. Hurry! Sign up today!
Combined service for November 24
In conjunction with the Harvest Dinner the Worship Committee along with the Stewardship Committee have planned a combined worship service for that date. Sunday school will be at the normal time, 9:30 and the Worship Service will be at 10:45 a.m. It will be a blended service with traditional and contemporary, it will be held in the Sanctuary. This is a great opportunity to meet and worship with Centenary members you may otherwise never see.