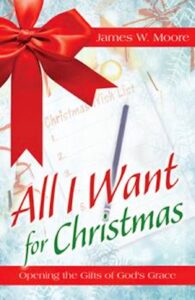 Advent Bible Study
All I Want For Christmas
by James W. Moore
Mondays in Advent
Nov. 21, 28; Dec. 5, 12, 19
10:30 a.m. or 6:30 p.m.
Choose the time the fits your schedule best.
The cost for the church to order is appx. $10.
The deadline to register is Monday, November 14 at Noon.